When trying to select the best tablet for kids, it is important to distinguish between young kids and older kids.  For most kids 6 and older, the best tablet is going to be a full featured Apple or Android tablet.  The full featured tablets start as cheap as $159 $139 for the Kindle Fire HD from Amazon and go up to $500+ for the iPad.
NOTE:  Amazon recently announced a new line of higher end Kindle fire tablets (Kindle Fire HDX)  that are available starting at $229.  These tablets are equal to or better than the iPad Mini at a significant discount. With this announcement they have also lowered the cost of the Kindle Fire HD tablet to an amazingly low price of $139.  Not long ago this tablet was retailing for $199.  They have also discontinued the original Kindle Fire.
For the younger kids (5 and younger) the 2 best tablets are the LeapFrog LeapPad2 tablet and the Vtech Innotab.  These are primarily learning tablets and do not have access to the Apple and Android app stores.  You can see the detailed reviews of those tablets below.
Here are the things that a full featured tablet can do that the learning tablets generally cannot do:
Download popular games like: Angry Birds Space, Where's My Perry?, Fibble, Where's My Water, and Skylanders Cloud Patrol.
Download books and magazines from Amazon, Barnes and Noble, iTunes and more.
Access to movies on Amazon, Netflix, HBO and more.
Stream TV shows from Hulu, Netfix, Amazon and more.
Download their favorite songs from all the top music stores like iTunes and Amazon.
Access to the internet
Some of the full featured tablets, especially the Kindle Fire, have a growing number of parental controls.
Best Tablets for Young Kids – age 5 and under.


As mentioned above, these are not full featured tablets, they are cheaper devices designed primarily for educational purposes.
The LeapPad suite of tablets now has 3 different tablets with different features that are targeted to different ages.  The LeapPad2, the LeapPad Power, and the LeapPad Ultra.



If you are looking for a tablet for your kids that places and emphasis on learning, the LeapPad2 is clearly one of the best tablets for kids, especially younger kids.  It places a focus on using the tablet form to help kids learn.  The LeapPad 2 comes pre-loaded with a few apps, and you get to download one free app the first time you connect to the App Center. The LeapPad 2 is compatible with the full library of LeapPad and LeapFrog Explorer games and digital apps (over 325 games, apps, videos and more). One of the primary drawbacks of the LeapPad 2 is that it's not an MP3 player and it doesn't allow you to add your own videos on the device, either. You can't add content you already own from other locations to the LeapPad2, you can only add what you buy from the App Center or purchase at retail.  The manufacturer claims the age range at 3-9, but we'd recommend 3-5 or 6.
What people like about the LeapPad 2 tablet
Lots of educational and age appropriate apps
Kids like the 2 cameras (front and back)
It is more durable than a traditional tablet like the iPad
Younger kids love it
What people don't like about the LeapPad 2 tablet
Not rechargeable, so it uses lots of batteries.  Buy rechargeable batteries – it does not come with batteries.  Or you can buy the LeapPad power or LeapPad Ultra.
The apps are expensive – $10 – $30.
It is slow when booting up
It can be difficult to set up and can take 1-2 hours.
Vtech has released a new line of the popular Innotab children's tablets – the Innotab 3 and the Innotab 3S.
The most notable feature for many parents will be the recharger pack that is included with the InnoTab 3S.  Other notable enhancements include a kid safe browser on the 3S and expanded storage.
The InnoTab tablet line is a multi-functional tablet for children ages 3 – 9 (that's what they claim, but as we have noticed, the sweet spot is really ages 3-5).  The InnoTab 2 includes a photo/video camera, a 5-inch touch screen, 2 GB of onboard memory, an SD card slot for expandable memory, and media players for MP3s, photos, and videos. The InnoTab comes with an art studio, coloring app, one e-book, two motion sensor games, and 2 free downloads from the Learning Lodge Navigator. Additional songs, games, e-books, and videos are available for purchase online on VTech's Learning Lodge Navigator.
What People Like about the InnoTab Tablets
Durable – it is built for kids
The camera and video work well
Can use cartrages and download apps
It is great for younger kids
It has expandable memory to store music and video
Good educational tool
What people don't like about the InnoTab tablets
It uses up batteries very quickly – you will definitely want rechargeable batteries (The new Innotab 3S has a charger)
It is slow when starting and moving from app to app
If your kids are used to using your phone or tablet they may be disappointed with this tablet
The touch screen does not always respond as you would expect
Setup and installation can be tricky
Best Full-Featured Tablet For Kids


If your primary goal is to buy a tablet to help young kids learn, you should consider the LeapPad and the InnoTab, otherwise there's almost no reason not to buy one of the several Kindle Fire tablets.
The Kindle Fire tablet line starts as cheap as $139 for the 7″ entry level Kindle Fire HD and goes up to $229 for a 9″ Kindle Fire HD.  You can even buy the 9″ Kindle Fire with wireless access included through ATT for $399.
Here's an easy chart to compare all the Kindles.

Amazon knows that LOTS of parents have purchased Kindle Fires and they are continuing to expand the parental controls and kid friendly features and apps.
If you are already a frequent Amazon user and Amazon Prime member, there's almost no reason to go with any other tablet.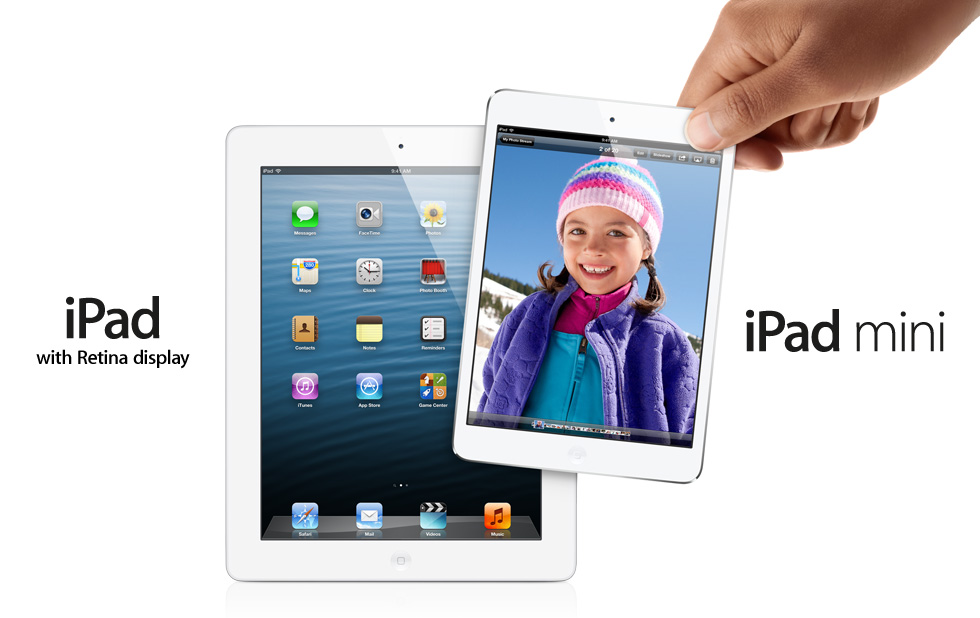 The iPad – $499 and  iPad Mini – $329 are the most expensive and least durable tablets you can buy for your kids, but there are are couple of compelling reasons you may want to pay the extra price.
First, if every device you own is Apple, there will be very little learning curve with the iPad and iPad mini. Second, the Apple app store is second to none.  They have more high quality apps targeted to kids than any other app store.  The others (Amazon and Google) are catching up, but the Apple app store is still number one.
If budget is no object, you can also protect your investment by buying a protective cover for your tablet– which I would highly recommend.
I have put these two tablets together because they represent the best pure Android tablets.  The Kindle Fire tablets are based on the Android software, but they do not give you complete access to the Google Play store.  If you want an Android tablet for your kid that doesn't restrict you to the Amazon app store, these are the two I would recommend.  They don't really have any features that are targeted to kids, so these are probably best for older kids that you can trust.  The Galaxy Tab 2 is available in 7″ and 10″ model.
You can get the Google Nexus 7 with 32GB of storage for only $149 on Groupon right now.
Other Tablets For Kids
There are several other tablets for kids on the market.  We do not recommend any of these, but we wanted to list them so you know we did not overlook them.  The pros of these tablets simply don't outweigh the cons and there's almost no reason to buy one of these instead of one of the tablets recommended above.


Nabi 2 – $199 – Android tablet designed for kids.
Kurio 7 – $149 – An Android based tablet with some kid features included.